详细描述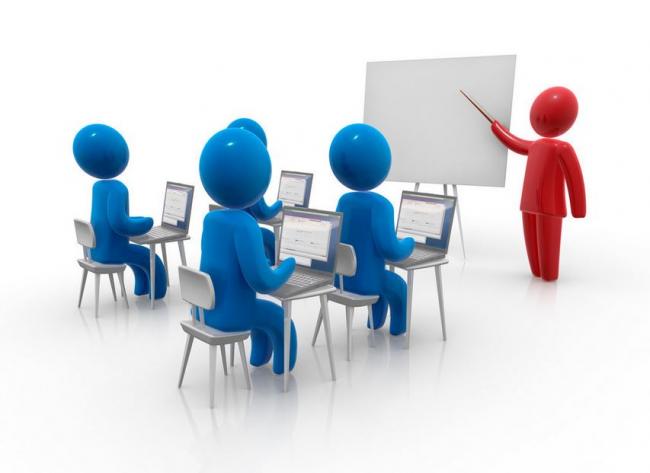 Excellence & Affordability, it's our commitment!
Renovations of any kind, be it a bathroom or a new roof, can be stressful.EA Roofing & Renovations will take the time to listen to what you want and deliver on it, while making sure your life isn't turned upside down in the process.
We have brought together a highly skilled team of tradesmen with well over 50 years of combined experience. So whether you need a new roof, a deck, a new paint colour for your home, or a new kitchen or bathroom, we can get it done for you with the same care and attention that we would put into our own homes.
EA Roofing & Renovations is fully covered by WCB and business liability insurance and a proud member of the lower mainland Better Business Bureau and HomeStars. Located in Langley, BC and owned and operated by Mark Zboyovsky & Nino Fidanza. "We're a small company who pays close attention to detail and tailors each job to fit our customer's needs and wants. We may not be your first stop when looking for a contractor, but you should definitely make us your last."
Enjoy checking out the site to see all that we have to offer. If you have any questions or comments at all please do not hesitate to email us or call Mark at 604-825-0789 or Nino at 778-387-0393.
Testimonials:
http://homestars.com/
companies/2779322-imagine-it-
contracting?show_review=159698
From Tanya and Soloman in Langley
We thank you and compliment you on the quality of workmanship on the exterior painting of our house. You and your worker did good job of preparation and cleanup, as well as the paint job itself. We appreciate the time you spent with us selecting our house colors and making sure that the colors coordinated well with the siding. We also appreciate that you were able to do this job in a timely manner, within the estimate you initially provided, and all with short notice from us!
We would definitely recommend Mark to anyone considering having their home repainted. They were friendly, fast, and professional.
Thanks Mark!
From Kelsey T. in Surrey
Marks workmanship and honesty was a huge relief for me! As this was my first renovation and involved building a 1,150 S.F. basement suite I was very nervous about hiring a contractor that Ive never met before. However Mark did a beautiful job and his price was excellent. Ive already recommended him to my colleagues at work and take great pleasure in writing this reference. Im more than happy to show any perspective customer of Marks my new basement suite.
Dino in N. Delta
We are so happy with our new roof! We are even more happy with EA Roofing & Renovations friendly and professional service. They delivered exactly what they promised and far exceeded our expectations in cost and service. From day one, we knew Mark and his team were old pros but the care and attention they provided us was a breath of fresh air! AND we saved money! THANK YOU EA Roofing & Renovation!
From Celina Dalrymple in Burnaby
Mark gets my 100% recommendation. He has done a variety of work in my store and a complete renovation in my home. I happily pass his number on to my clients and friends. He is always reliable, methodical and fair. I hear so many horror stories from clients that are renovating their homes, and have problems with the contractors being unreliable. Mark and his team are a pleasure to work with and I refer them with full confidence.
Fabulous Furnishings & Upholstery
6319 Beresford St.
Burnaby, BC
Tel# 604-782-3467
Fax#604-568-6019
www.fabulousfurnishings.ca
From Ken in Burnaby
I would like to thank you for the renovations you did to my house this past while. Everyone that has viewed the renovated basement has been very impressed. You are a skilled craftsman and I would not hesitate to have you work on my house again. Most of all, you are honest and dedicated to getting the job done right and satisfying your customer.
From Erzsebet Spick in Surrey
I found them to be a very good contractor. They obviously knew what they were doing and they did a beautiful job. They were very courteous and EXTREMELY clean. They put down drop cloths on the way from the bathroom to the outside door and also took all the rubbish out.
I would recommend them for your project.
Tania & Dino in Delta
Tree house - Once again, Mark and his team have exceeded our expectations and delivered us a project that is everything we hoped for and much more!
From day one, it was clear Mark understood what we wanted and he provided us with options that really helped take the project to a whole new level while keeping it all well within our budget. It was really amazing how he took our vision, expanded on it and then built us a play structure that surpassed what we had hoped for. He built it with the safety of our kids in mind and to last well beyond their needs!
Our kids and all their friends love the new tree house! Thank you Mark for all your thoughtful suggestions, flexibility and great service!
From Gary & Sherry in Burnaby
We have had Mark and his crew work on each of our properties including our own residence. We have found them to be thoughtful of our home and those of our tenants.
Mark always does a great job. We have already recommended him to our friends and would not hesitate to do so again for anyone considering a project of any size.
From H in Vancouver
Look no further. Imagine It Contracting is the answer to all your reno needs. Owner, Mark Zboyovsky, is a find. A lovely guy, who brings his winning personality, talent and creativity to every job. He is dependable, trust-worthy, organized and NEAT! Mark is always ready to find a low-cost solution to an expensive problem, and has a wonderful innate sense of design to help reduce the stress of design decisions. Imagine It handled four bathroom renos (4 full; 1 half); new ceiling fixture installations, including skim coating and electrical; full interior painting; laundry room reno, and numerous other small jobs along the way. I highly, highly recommend Imagine It Contracting.
AM in New Westminster
Kitchen renovation - I would (and have) highly recommend Imagine It Contracting for home renovations. My kitchen renovation went really smoothly. Mark and his co-workers were a pleasure to work with. One of the things I appreciated the most was being able to work together on design ideas, and being able to come up with personal touches that didn't break the bank!
Elizabeth in Abbotsford
I was fortunate enough to come across Marks web site for his roofing company in Langley BC while attempting to find a roofer that would be willing to do something with my aging tar/gravel residence roof. I had learned that tar/gravel is not an option any longer so was searching for alternative roof coverings which would not be so costly as to nearly be a down payment on a house.
In my various emails to Mark I have been very impressed with his excellent customer service he responds honestly and promptly. He does not try to steam roll his ideas on a potential customer but instead considers what they have to say and treats the customer with respect and courtesy. He is willing to go outside the box and accept the challenge of potentially working with a new product. He also assisted me with more market research.
With Mark at the helm, I am sure that this is one top notch company as first impressions are usually good indicators.
From Sandra in Walnut Grove
Mark agreed to help me with a problem of freezing pipes in my downstairs bathroom even though the job was small and I was afraid no one would be willing to do it. When I realized what all was involved (removing toilet and cabinets etc) I asked if the flooring could be replaced as well. He was willing to accommodate me and the job was done in a short time and with little disruption. I would recommend this company for their workmanship and kind nature.
From Paul and Kathy in Burnaby
Mark, thank you so much for our new bathroom. Paul and I are entirely pleased at how it turned out. We appreciated the care you took from the outset--keeping the construction "mess" contained and protecting the nearby area. We felt you liked to do things properly and it has showed in your work. You patiently and successfully dealt with the couple of "snags" that came up (that darn vanity and top and the non-existent vent) so everything went smoothly. I was especially grateful for your guidance about design since I knew the look I wanted but often didn't know how to achieve it. Your contractors also did an admirable job and you all make a great team. The bathroom is beautiful and is exactly what we were looking for and we're going to enjoy it for a long time. Thanks again
Bob in Burnaby
Minor kitchen & bath reno - Competitively priced, trustworthy, reliable, fair and honest.
What more could you ask for in a contractor?!
Anne in White Rock
Complete new roof, including downs and gutters I am a retired widow in a self owned retirement community, so when I needed a complete new roof including carport I was a little anxious to say the least, but I found EA Roofing. Not only did the job come in on my budget but Mark and the crew assisted in choosing color and style. The crew came in and removed the old roof and replaced it with the new one within a couple of days including downs and gutters, soffits and facia. I found Mark wonderful to work with, honest, sincere and on time and budget. Thank you Mark!
Kaman in Langley
Roof replacement I had a 22 year old cedar roof replaced with asphalt shingles. The work was quick and very good. There was not much a mess during the work. The clean up job afterwards was excellent. Practically no trace of debris left behind. Mark even came back and clean my deck afterwards, for free. It's been over three months and a few heavy rains in between. So far so good. Very happy about the work. Highly recommended.
Jenn in Langley
We hired Mark to renovate our ensuite bathroom. Before the renovation we only had a soaker tub with tile about a 1/4 way up the wall and no shower head at all. He was exceptionally knowledgeable and had fantastic design ideas that would work for our small space. He helped us stay within our budget without compromising the design or craftsmanship. We now have a beautiful bathroom that has been completely updated.
Steve in Surrey
EA Roofing Was Exceptional! I phoned around for Roof & Gutter Maintenance & EA Roofing was at least 30% lower than anyone. They cleaned my gutters, cleaned my fascia panels, caulked everything, did all my roof maintenance & gave excellent advice. The service was 1st rate & the price was extremely good. Highly recommended for any roof or gutter work.
Justine in Burnaby
Bathroom Renovation & Custom Cabinet - Mark did an amazing job from start to finish. He made useful suggestions, worked within our budget, and was timely, tidy and hard-working. He came up with economical solutions and the work was professionally completed. I would highly recommend him to other home owners.
Denise in Surrey
Painting the stucco and cedar on outside of home - Mark came and checked the house over and noticed that the stucco was cracked in many places and recommended that we use a rubber paint to fill in the cracks and got the colours that I wanted. Work was done on time when the weather permitted it. The family was happy with the choices made and Mark's excellent work.
Brian in Walnut Grove
Laminate floor install and base board install and painting. Mark was very helpful and worked extremely tidy. He went above and beyond the original job with the painting and install of baseboards. We are very happy with the final project.
Patty in Vancouver
Service to gutters - I hired EA Roofing to fix my brand new, but faulty downspouts. Mark responded to my request quickly and within a day had met with me to discuss the problem and explain my options. Within two days the work was done (at a very reasonable price)...problem solved. It was such a pleasure to work with someone who is highly professional. Mark is a person of integrity. I would highly recommend EA Roofing.
Ricky in Vancouver
Build-in Gutter Repair & Clean Mark and his crew showed up on time, were courteous, efficient and precise. They repaired all gutters on my garage and cleaned my house gutter & metal fascia cap as well. They did a fabulous job all around, finished on time and the job site was cleaned. I would recommend EA Roofing to anyone and look forward to have your service with us in the future.
联系我时请说明是在温哥华港湾bcbay看到的,谢谢!