详细描述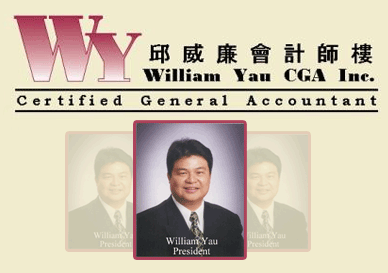 William Yau CGA Inc. is comprised of creative business people with experience in all aspects of the accounting profession with a commitment to the success of our clients. As practical problem solvers who understand the needs and concerns of the independent businessperson, we take the time to learn about you and your business and to explain how we can help with financial planning and administration.
We operate in a courteous and open environment conducive to the exchange of ideas. In any development stage of your organization, you will find us approachable and helpful. Our aim is to develop a long-term relationship, which will enable us carry out the growth of your business.
We invite you to make an appointment to discuss your requirements. You will discover that William Yau CGA Inc. can tailor a package of personalized services through an in-depth analysis of your current financial situation best suited to your individual or company requirements.
联系我时请说明是在温哥华港湾bcbay看到的,谢谢!